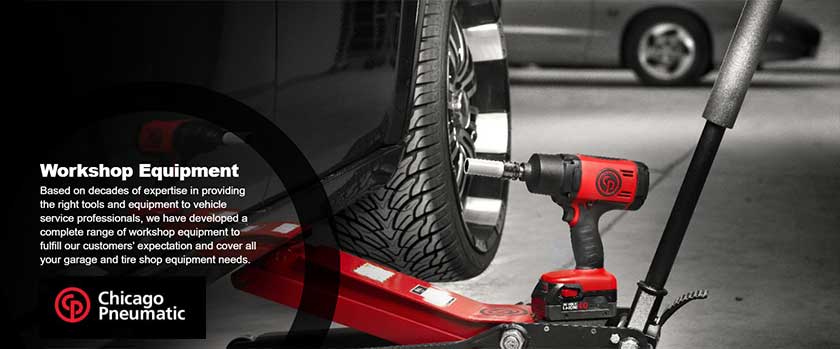 Car Service Air Tools
Chicago Pneumatic Car Service Air Tools offer hundreds of quality air tools designed for the specific needs of the automotive aftermarket industry: impact wrenches, ratchet wrenches, drills, grinders, sanders and polishers, cutting tools, and a whole lot more.
Chicago Pneumatic
CP Tools can provide all the equipment, tools and accessories for your day to day job. From lifting the vehicle to untightening and tightening, we offer a full range of solutions to equip your shop.
CP Brochure
Download the Chicago Pneumatic Car Service Air Tools Brochure:
https://www.cp.com/en-uk/tools/products/literature/vehicle-service
Please follow and like us: